Doors
We repair, restore, or install new doors. We can also custom make doors to your specifications.
KJM stripped the entire door and two side lights. To get an exterior 5 year old door to look new again, especially when it had the direct sunlight from the south is quite a task. The most important part it to make sure that you remove all of the old finished wax. Then it is pretty much down hill from there. With this door unit, since it was facing the south, KJM applied 4 coats of marine varish.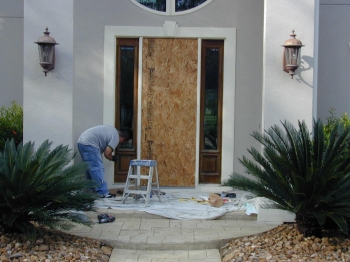 Before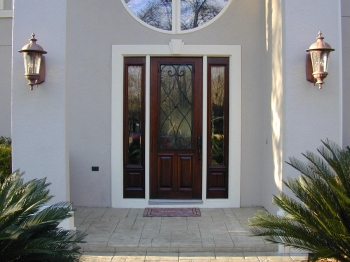 After
---
The following door and counter-top job was at a dance studio. The decorator came up with the idea to put wrought iron inside the door and KJM Construction built the door to accomidate the wrought iron. We also removed the formica counter top and replaced it with oak, finished the room out with oak baseboards, and added a new desktop with a pull-out drawer.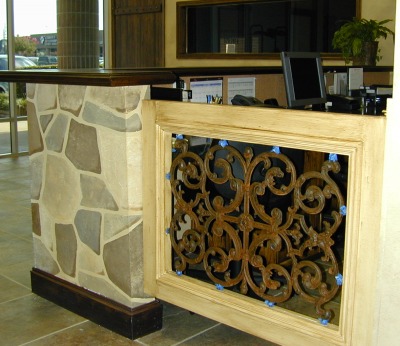 A fuller picture of the entire room is shown below: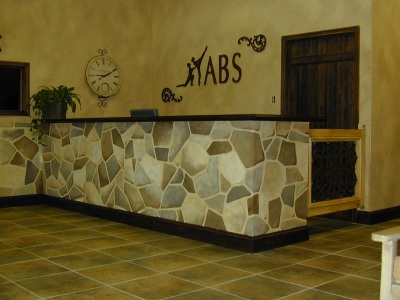 ---
The previous windows (below - left) did not have proper flashing above the windows. The windows always leaked and the customer wanted new doors in that location anyway. The patio door to the right is double insulated and vinyl framed which makes for a practical and attractive unit.
| | |
| --- | --- |
| Before | After |
---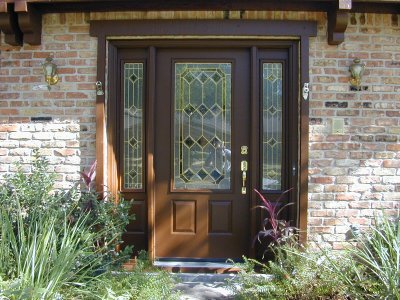 This particular door was completely rotton on the bottom end and the two side panels. We completely removed and reinstalled the door with new treated material. This particular project was inexpensive for the customer and fixed his problem.
---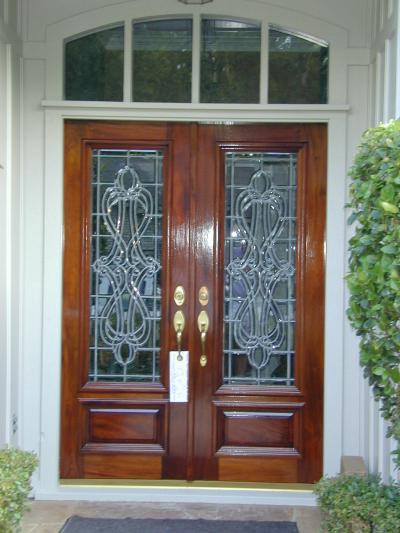 This exterior door unit faced the south giving it a lot of sun exposure. It weathered rapidly. The work involved was to completely strip it, sand it, stain it, and put a finished urethane coat on it. This process takes two to three days, and the door unit has to be removed to do a good job.
---
Other door jobs: